RPG Audio Player
The RPG Audio Player is a simple tool to support your roleplaying session with music and sound effects.
Create scenarios and play music and sound that fit the enviroment with a simple click.
The software is free of charge and doesn't require a internet connection, as it only plays files from your local computer!
What for and Why?
Good environmental background music can enrich your roleplay session. Music and build atmosphere and bridge a moment of silence.
There's a lot of software of sorts, however over the years I've always had some sort of problems with them:
The software is too old to run properly on current OS
The usability or interface is clunky or confusing
Online software only supports music that the developer has defined for you
One software has a feature another doesn't and vice versa
Limitations due to paywalls
The RPG Audio Player focuses on simple usability without much effects or bells and whistles.
The interface is structured very simple. Click on a playlist or a sound effect and it's played.
If you create a scenario you can sort the position of the elements as you wish, you can name them and highlight them with different colors.
You can add as many playlists for music as you like, but there's always only one playlist playing. If you have several music files in a playlist then one of them is selected at random when playing the list. Switching between songs and playlists gives you a smooth fade transition.
You can play as many sound effects as you like in parallel, you can play them once, in a loop or with defined gaps between replays. If you have defined more than one sound file for a sound effect, a file is chosen at random when playing or when looped.
A more detailled usage guide can be found within the software.
The software is created using HTML5 and the player adjusts itself to your monitor resolution. This means you can have it as a small window next to your campaign manager software if you wish without loosing too much control.
Curious? Try it, it's free! :)
Screenshots
---
Please note: The screenshots show the software in German. It supports English, you can switch the language in the software.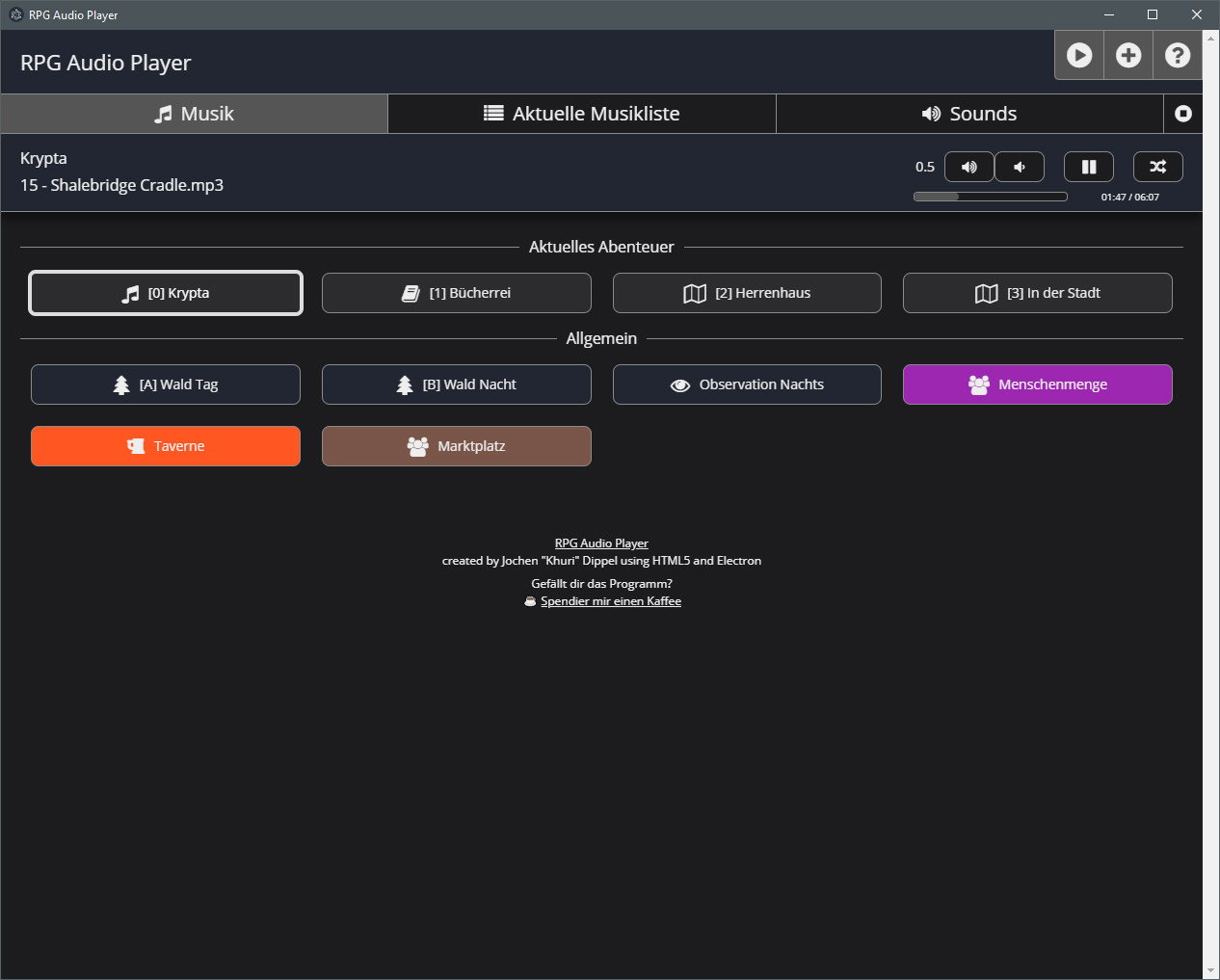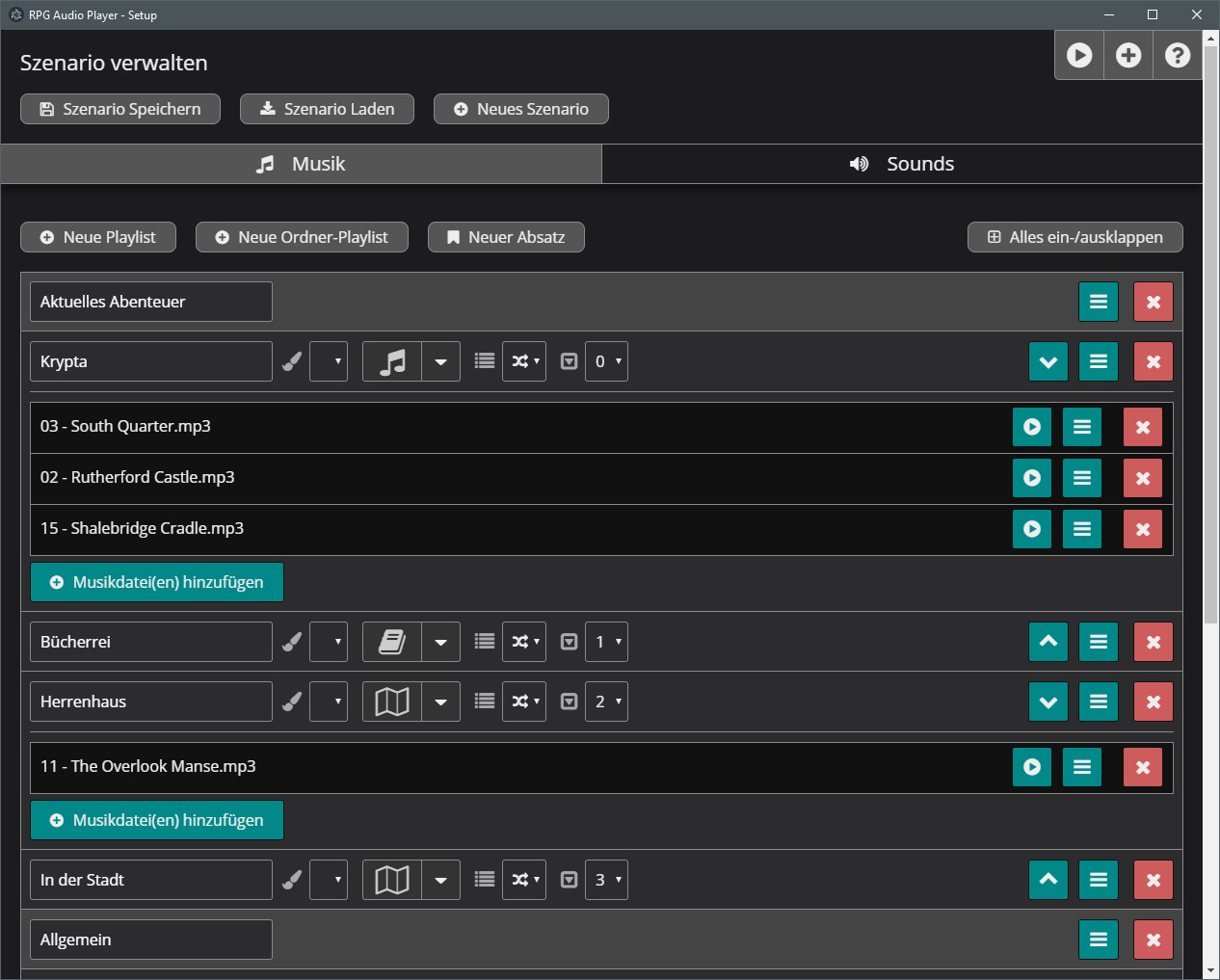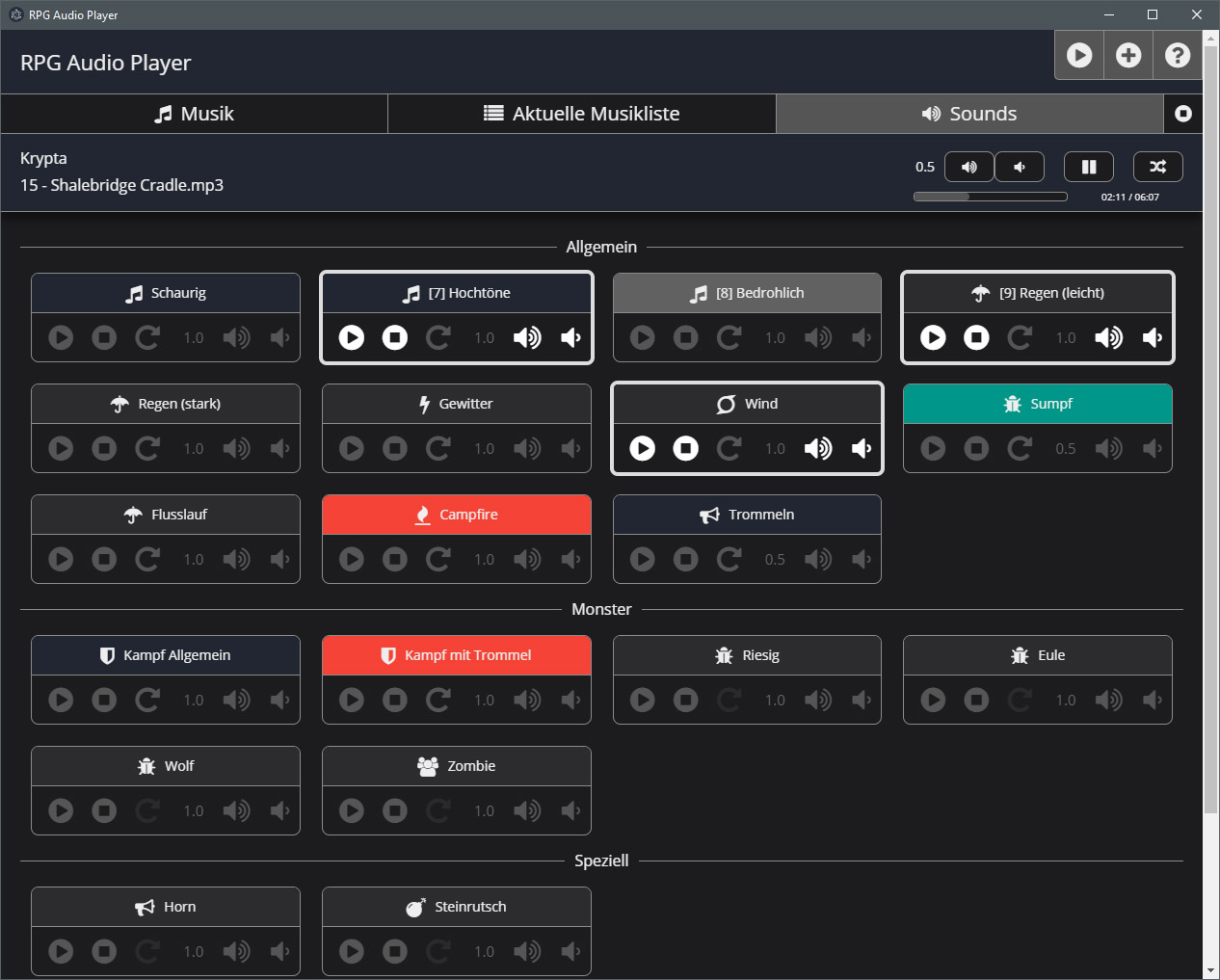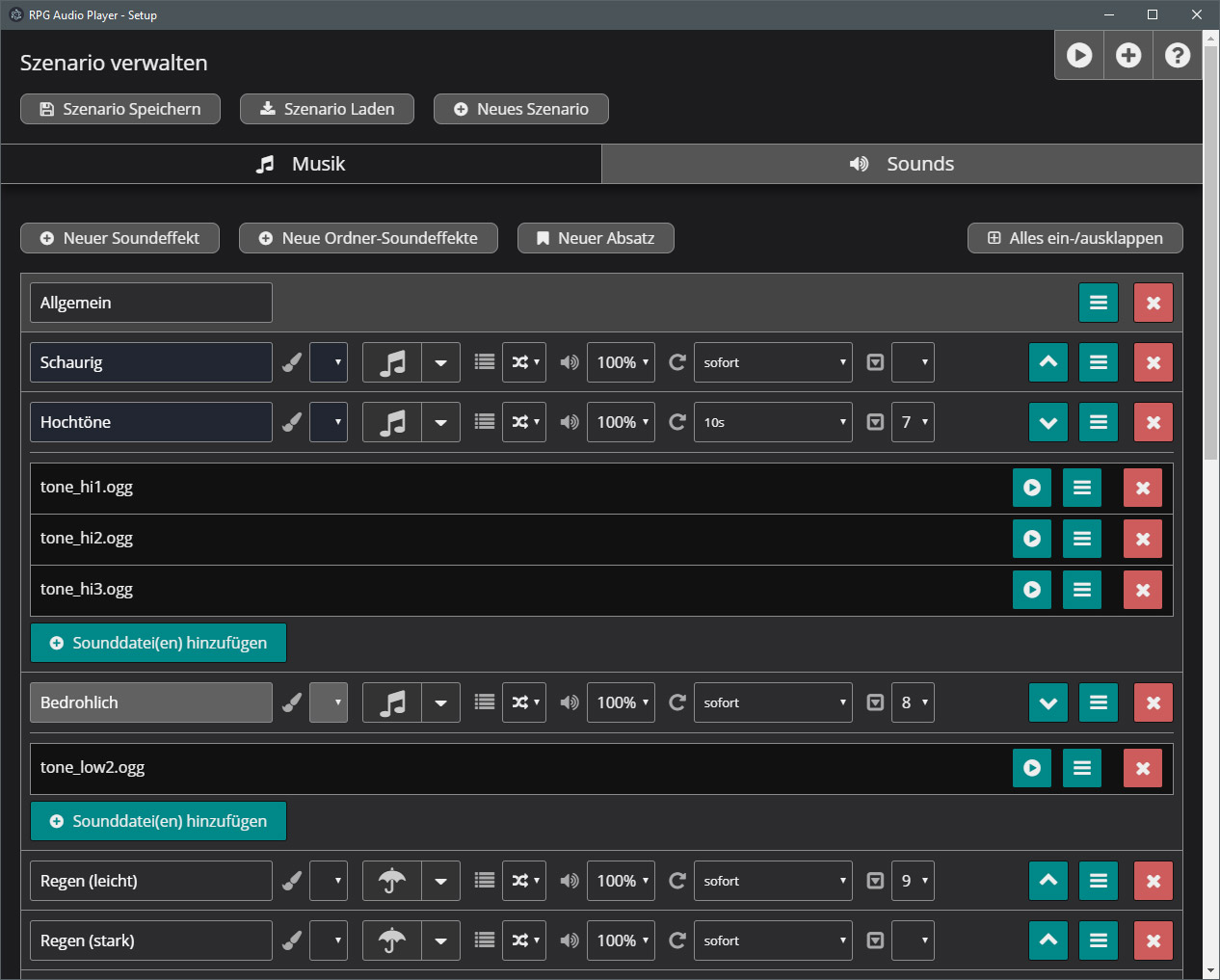 Music Inspirations
---
The player supports the following audio formats: mp3, ogg, oga, wav, webm
If you're looking for music or sound effects to add, here's a few example websites where you can download music and sounds for your personal private use:
Updates
---